How To Stage Your Entryway for Maximum Appeal When Listing Your Home for Sale
Posted by Ruth Alexander on Wednesday, November 10, 2021 at 3:32 PM
By Ruth Alexander / November 10, 2021
Comment
When preparing your home for sale, certain items are non-negotiable. As someone with a vested interest in MAXIMIZING the return my client will receive on the sale, it is crucial that I go over these key items and give EACH property the attention to detail it deserves.
"No matter the listing price, I want every property to look and feel luxurious. A potential buyer needs to be transported into the right frame of mind immediately. Our goal is to turn "I could live here" to "I want to live here!"

- Ruth Alexander, Realtor®, Founder, RARE GROUP
You don't get a second chance to make a first impression
The tone is set in the first few minutes of arriving at a new property. Curb appeal is paramount; click here to download our FREE checklist to ensure you've taken care of exterior items. This step is non-negotiable. We need the buyer to be drawn in at first sight. The next most important piece is the entryway - the opinion is being formed as the potential buyer walks through the door. Get this wrong, and the rest of the tour will be soured by the initial impression. Many of the steps are simple but not necessarily obvious or easy - this is why we are here to help!

Key tips for EXTERIOR entryway (walkway/porch) considerations
Cleanliness
Yes, you have to CLEAN outside too. Think cobwebs, dust and debris. Windows need to be cleaned inside and out. Remove old, dirty mats and get a fresh new welcome mat. Siding should be washed, and all surfaces and furniture should be wiped clean. If you haven't already, use a pressure washer on sidewalks - you will be amazed at the results!
Warm & Inviting
Lightbulbs need to be working AND the right shade for your home (click to read our blog on how to approach lighting for photos and showings). Entryways need to be open, fresh and inviting. Warm colours tend to draw people in; think red doors and mailboxes. Cooler colours can open up a space. Complementary colours draw attention and will stand out from the road. Plants add an element of fluidity and serenity and can work as an affordable accent any time of year. A water feature could drown out sounds of busy roadways or rambunctious dogs nearby.
Maintenance
Ensure the area is well-maintained by adding fresh paint or caulking. A fresh coat of paint on a front door can do wonders. Look at the house numbers - this can be a quick and easy way to add visual interest and update the look. Fix broken softies, fascias or eaves. Make sure the area is free of snow or ice if applicable. These are relatively inexpensive touches that can make a world of difference.

Key tips for INTERIOR entryway (foyer) considerations
Cleanliness
Entryways gather dust and debris. Look up and clear cobwebs from fixtures. Get down and clean corners, closets and baseboards. Matts and rugs should be NEW and need to be cleaned between showings. Mirrors and windows need to gleam and reflect the light.
Warm & Inviting
Chandeliers must be in proper working order with ALL bulbs matching in style and hue (click to read our blog on how to approach lighting for photos and showings). Use similar thinking as we applied to the exterior. Warm-up with space with a lamp. Flow traffic with a well-placed plant or foliage-inspired decor piece. Remove personal items and let the guest envision adding their personal touches to make it their own. If you have the space, fresh flowers are one of our signature recommendations. Artwork can be minimal but shouldn't be overlooked. One key piece can tie everything together.
Overall, less is more and spacious is the name of the game. Nobody wants to feel crammed in as they walk through a door; this immediately feels uncomfortable. If the space is small, we will work with you to open it up and draw the visitor through to an area where they can comfortably remove their shoes and feel like they have arrived home.
Maintenance
Window coverings cannot be overlooked; ensure they are dusted and fresh, and in good working order. Is the door handle, doorbell/camera, deadbolt etc., in good working order? A fresh coat of paint is often a great investment for a front entryway. It can freshen a dull appearance in very little time. If there is a stairwell, ensure handrails and steps are in good repair.
Click here to download a complete checklist of our PRO TIPS, then set up a time with a RARE GROUP AGENT to meet you onsite and go through it together before you start prepping! We're here to help you save your most valuable asset - TIME - and get the MOST OUT OF YOUR HOME when it comes time to list.
---
If you're unsure, call me, and we will go over it together. I love being involved at this step, and I can steer you in the right direction to make sure your efforts and costs are going into the right aspects.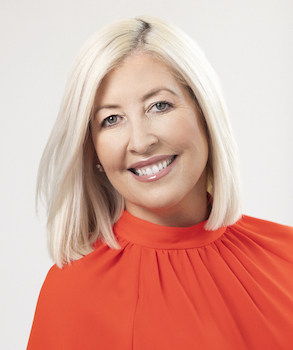 RUTH ALEXANDER is a top producing Realtor®, Social Media Strategist, Certified Seller's Representative Specialist and Accredited Buyer's Representative in Calgary. Her marketing expertise and passion for social media evolved naturally into residential real estate, including luxury, country residential, acreages and land sales. Founder of RARE Group, Ruth has a reputation as a hard-working Realtor who embraces each listing as a special project. Click here to read more or contact Ruth directly - she loves to connect with buyers and sellers no matter what type of property they have or are searching for.
RAREGROUP.ca
Ruth Alexander, Realtor®️
GLOBAL LUXURY Coldwell Banker Mountain Central
Certified Luxury Home Marketing Specialist
403-969-0109