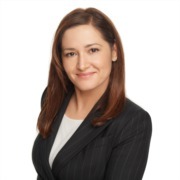 Diana is thrilled to be returning to the industry after taking a short break to focus on her family. During her real estate career in Calgary, she also gained extensive experience marketing luxury properties with one of the most successful real estate teams in our industry.
Whether working with seasoned investors or first-time buyers, Diana listens intently to her clients to understand their needs. She can also clearly articulate the process of buying and selling real estate from start to finish. In addition, she has gained valuable insights during the last 12 years from moving multiple times and going through buying, selling, and renovating various types and styles of properties. From condominiums to acreage family homes, these experiences enhanced Diana's understanding and skill-set when preparing sellers and buyers during these often stressful and emotional times.
Diana's combined personal and professional experiences in real estate and in-depth knowledge of the current market in Calgary are tremendously helpful when determining a property's value. 
Having completed the Institute of Home Luxury Marketing's training with Coldwell Banker Canada, Diana provides luxury-level service at all price points. She has also completed Dale Carnegie Certification of Achievement in Sales Training: Winning with Relationship Selling and holds a degree in Business Administration.
Diana's creativity, passion, dedication, and attention to the unique needs of individual clients ensure every client is working with a RARE real estate agent indeed! 
Travelling, camping, surfing or skyiing - exploring and living new adventures with her family is Diana's favourite way to spend her spare time. She is passionate about human psychology and spends her alone time listening to audiobooks on living a more meaningful and fulfilling life.